Bali is often beloved among tourists because of how affordable it is! From $1 meals to $50 hotels, you can see why many chose to spend their holidays in Bali, saving as they splurge! You can even enjoy a 2-4-1 cocktail hour for around $10 at the enchanting Café del Mar Bali, relaxing while basking in the signature Canggu sunset.
However, it is still crucial to note that learning about the currency in Bali, exchange rates, and payment options could definitely keep you safe in the long run.
Here are a few essential tips to get you started and help you navigate your financial transactions while in Bali!
What currency is used in Bali?
Bali uses the Indonesian Rupiah as its sole currency, the Indonesian Rupiah (IDR), usually represented with the symbol Rp. Banknotes are available from 1,000; 2,000; 5,000; 10,000; 20,000; 50,000; to 100,000 IDR.
Coins are less commonly used but can definitely come in handy for smaller purchases or even parking fees.
To put the Bali currency into perspective, 1 USD is equivalent to around Rp. 15,000, and 1 AUD equal to around Rp. 10,000. It is highly advised to regularly check the updated international rates to find the most trusted rate.
Rupiahs are the only acceptable currency in Bali, so paypals and bitcoins are definitely not a valid transaction method. However, you can still use Paypal in Bali to make transactions with your own accounts.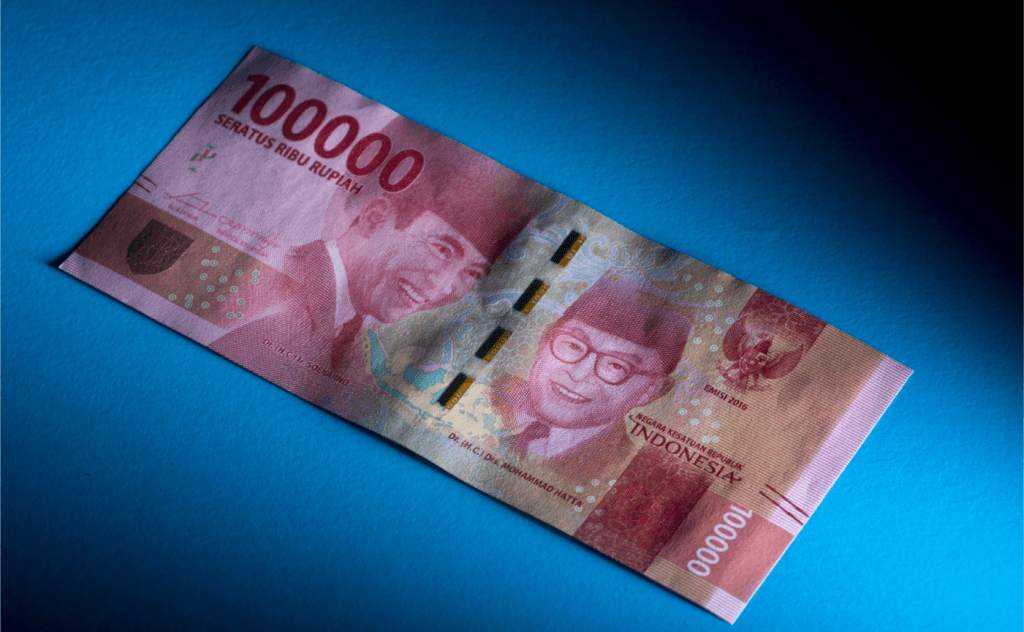 Should I carry cash in Bali?
Having cash with you is definitely advisable, especially if you're travelling to a more remote area where internet banking is not a common feature. Smaller vendors, warungs, and local restaurants will most likely prefer cash transactions, so make sure to have exchanged your money with the acceptable currency in Bali.
You can keep a few Rp. 100,000 bills, as well as a handful of smaller notes like 10k, 5k, even 2k for easier transactions as most cash-only cashiers find it difficult to break larger notes. Plus, smaller notes often come in handy when paying for a quick, authentic Balinese lunch (usually around 30k)
Plan ahead! It is advisable to have cash ready before you travel the island. While most places accept debit and credit cards, having cash on standby will save you lots of time and reduce the risk of extra surcharges and transactional fees.
Can I use my debit/credit card in Bali?
Definitely. Most restaurants, shops, and major tourist areas only accept Visa & Mastercard debit cards if you are an international traveller. You can also use your VIsa & Mastercard credit cards, but expect a certain percentage surcharge in every transaction.
It is always wise to check with your local bank to see if they qualify for international expenses and withdrawal limits. Also, learn about the exchange rates of the currency in Bali so you won't be surprised at the withdrawn amount from your overseas account.
Where can I exchange cash in Bali?
Authorized money changers are your go-to. You can exchange any foreign currency for the currency in Bali. There will always be a risk of scam when you visit smaller money changers so always be on the lookout for the authorized sign and updated exchange rates before making transactions.
BMC (Bali Money Changer) is one of the many safe, authorized money changers in Bali you can often find in popular tourist areas.
Conclusion
The Bali currency is relatively easy to learn! A quick research and planning for your finances could go a long way before your arrival to avoid unnecessary fees and common money traps, ensuring a smooth travel experience in this stunning island, especially Canggu. Check out our guides about Canggu nightlife here!