The beautiful island of Bali is known for its stunning landscape, vibrant culture, unique cuisines, and most importantly, the lively party scene! Imagine dancing through the night in a high-energy rooftop club, or lounging in the sun in one of Bali's iconic oceanfront beach clubs, like Café del Mar Bali.
One of the more popular ways of spending fun under the Bali sun is with unmissable pool parties! Pool parties in Bali are a fun way to experience more of the epic party scene. From family-friendly fun to a more adults-only experience, you can enjoy it all in Bali!
And what better way to experience it all at one of Bali's beloved beach clubs, Café del Mar Bali!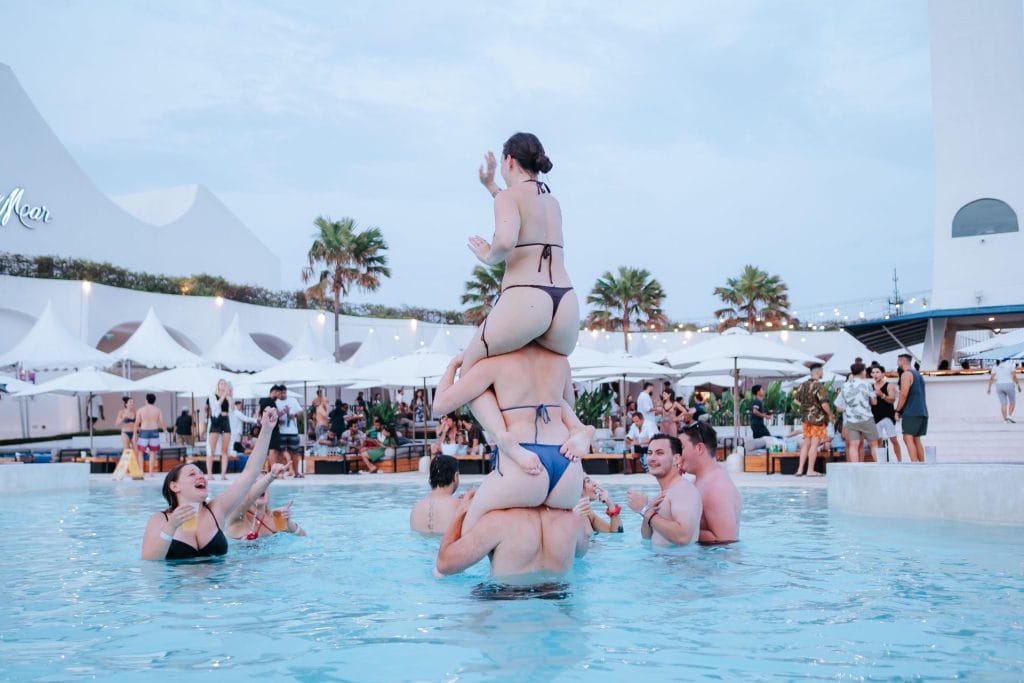 Born in Ibiza, reborn in Bali, Cafe del Mar Bali offers the perfect spot to relax and unwind by their beachfront pool. With a harmonious blend of white and blue, Cafe del Mar Bali is often the host of exciting parties in Bali, offering unrestricted views of brilliant sunsets and ocean panoramas.
Settle in one of their unique pool booths and be immersed, literally, in this refreshing, Ibiza-inspired tropical paradise as you take advantage of their daily specials and cocktail hours. Resident DJs are always on standby to be the soundtrack to your pool parties in Bali while a lineup of epic artists step onto the scene for an unmissable pool party in Bali!
Plus, level up your celebrations—from birthday parties to bachelorette parties—in one of their exclusive suites, complete with your own pool for a splashing pool party in Bali of your own!
Conclusion
Whether you're looking for high-energy beachfront parties or simple poolside fun for the family, the number of refreshing pool parties in Bali has something for everyone. Make a splash, dance to the rhythm, and create unforgettable memories at these fantastic pool party destinations. Don't miss out on the Bali pool party experience – a one-of-a-kind adventure is waiting for you! Also, if you seeking for a weekly party adventure, check out our recommendation canggu nightlife: the ultimate weekly party guide for you!